Water Heater Installation Bloomington IL – C.K. Brush Plumbing & Drain Cleaning – Call 309-808-3768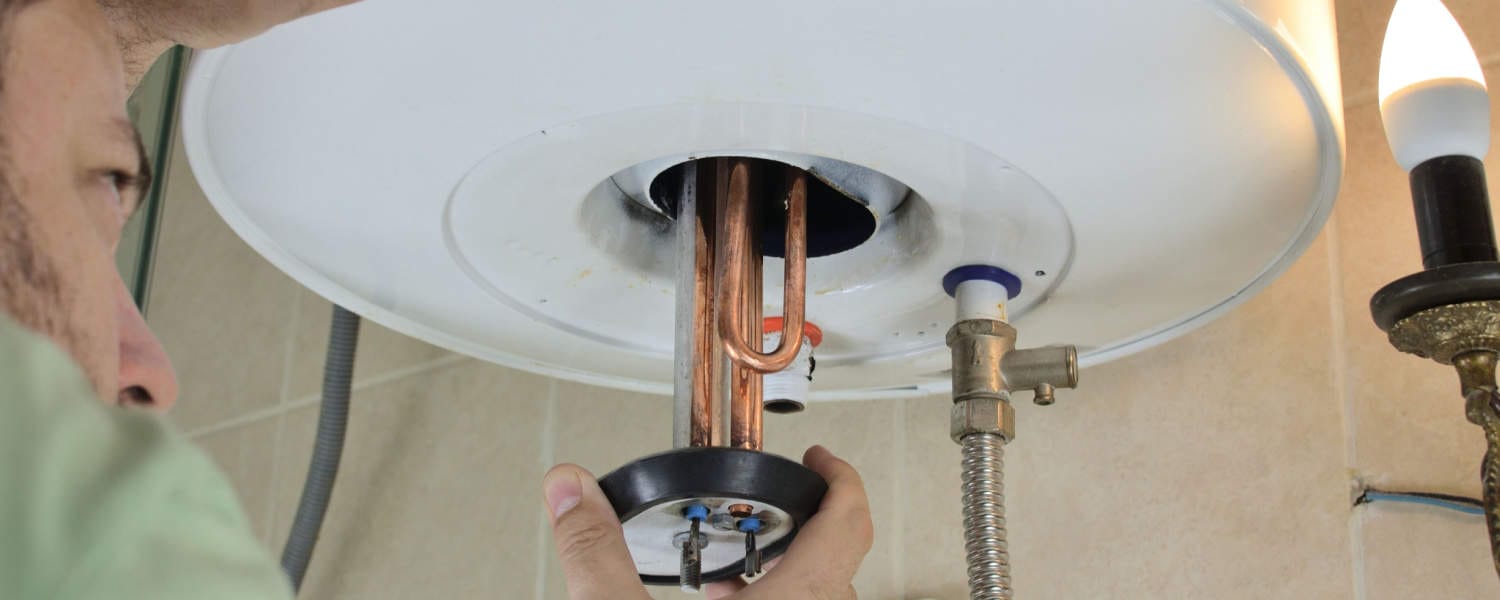 Water Heater Installation Bloomington IL
Whether it's a lack of warm water or a leak, there are some sure indications when a water heater is not working right any longer. There are some issues that can be fixed and prolong the service life of the unit. Other types of problems signal that it's time for new Water Heater Installation Bloomington IL. The basic point to consider at first is simply how long you've had your water heater. If it is more than about ten years old, it's probably time to replace it.
With regular maintenance, most tank water heaters should perform without problems for at least six to twelve years. Tankless water heaters can sometimes last for even longer. Consult the warranty on your water heater for the most recent timelines with respect to life expectancy.
Just as it applies to other big appliances that are so important for residential comfort systems, routine maintenance is critical to preserve and prolong the lifespan of water heaters. Without consistent upkeep, the need for repairs or replace will typically happen sooner.
To keep a water heater in peak condition so it operates efficiently without issues, it's important to drain, flush and clean the tank once yearly at least. If your home is in a location with hard water, plan to service your water heater each six months.
A tankless water heater will usually need less care than standard units with a tank. Even so, flushing hot water systems every year is essential for preventing sediment accumulation caused by mineral and lime deposits. To effectively remove that buildup, turn off and flush your tankless water heater with white vinegar and water for about one hour.
Need Water Heater Installation Bloomington IL? Call C.K. Brush at 309-808-3768
Our experienced plumbers can recommend a water heater that is the right match to the needs of your household and perform new Water Heater Installation Bloomington IL for you. It's time to get a new water heater if you notice your current unit:
-Leaks. Once a water heater starts to leak it means it needs replacement right away. Leaks are typically the consequence of pressure building up in the tank. This occurs when the temperature or the water pressure gets too high. A faulty relief valve can also be the cause of leaking.
Signs of a leak include puddling or moisture around the base of the water heater and water corrosion developing on the sides of the tank. Call a trusted plumber without delay if you notice any of these indications.
-Knocking sounds. Loud sounds are an indicator of sediment accumulation. When sediment starts to harden, it can shift around in the tank and make those telltale knocking, gurgling and rumbling sounds. To preserve a water heater and avoid unnecessary deterioration, regular flushing removes deposits from the heating elements.
-Cloudy or cold water. If you notice the water looks cloudy, it may be a symptom of sediment buildup in the water heater. If the water stays cold even after turning on the warm tap, a heating element could be broken. Through replacing some essential elements, it is possible in some cases to repair a water heater. Replaceable components include:
-Heating elements.
-Burner assembly.
-Thermostat.
-Valves.
-Motors.
-Igniters.
-Thermocouples.
Your water heater might be repairable when:
-It is less than ten years old.
-The part that's failing is replaceable.
You should probably consider a new Water Heater Installation Bloomington IL when:
-Your current water heater is over ten years old.
-It has not received proper maintenance.
-It shows the signs of wear we list above on this post.
Schedule new Water Heater Installation Bloomington IL today at 309-808-3768.