Tankless Water Heater Bloomington IL – C.K. Brush Plumbing & Drain Cleaning – Call 309-808-3768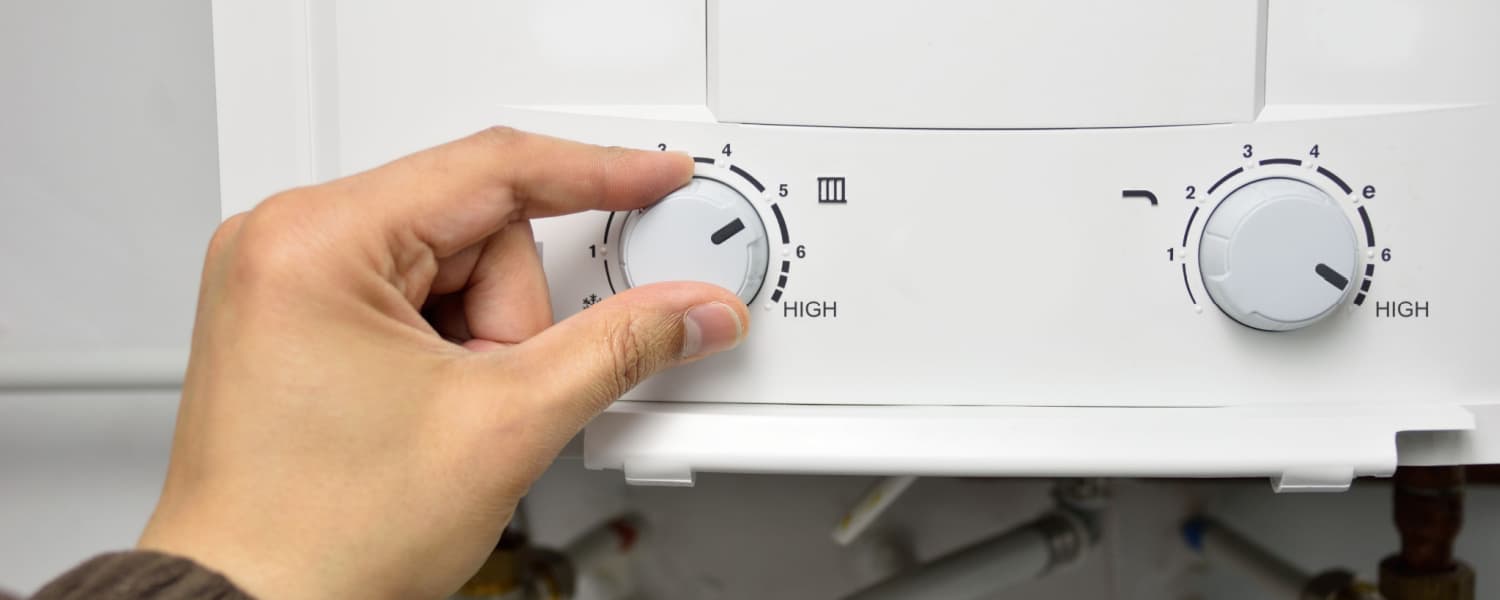 Tankless Water Heater Bloomington IL
One of the main advantages to installing a tankless water heater in your home is the energy efficiency it can provide that saves costs over the long run. A conventional heater with a tank consumes energy 24/7 to consistently sustain the temperature of a forty or fifty gallon supply of water to ensure it is ready whenever you need it. A tankless water heater, however, heats water on-demand rather than containing a water supply.
By heating up water only when it is needed, Tankless Water Heater Bloomington IL do not experience what is known as "standby heat loss," which happens when heat steadily escapes the tank and, as a result, the tank needs continual reheating.
When a tap, shower or appliance goes on, cold water flows throughout the tankless water heater to be heated either by electrical coils or by gas-fired burners.
Learn More About Tankless Water Heater Bloomington IL – Call 309-808-3768
It's a situation that can occur in most any large household: everyone arrives home at roughly the same time and wants to take showers. After a few consecutive showers, though, the hot water supply can start to get low. With Tankless Water Heaters Bloomington IL, you won't have to worry about that scenario.
Tankless water heaters have a maximum flow rate. That basically means they are only capable of heating a certain volume of water at a specific time. If there are multiple showers going at once in your home, most tankless units would not be able to provide enough hot water.
But so long as your water consumption at any certain time is lower than the maximum flow rate, a tankless water heater will have no problems supplying enough hot water.
Without a doubt, there are major benefits to consider when it comes to Tankless Water Heater Bloomington IL. One of them, for example, is that they do not occupy a lot of space. Usually, they're wall-mounted and need much less room in comparison to tank-style, standard water heaters.
To present you with an idea of how they compare with respect to size, an average forty or fifty gallon tank-style water heater is usually between fifty-four and sixty inches high with a twenty-inch diameter and a cylindrical shape. Average Tankless Water Heaters Bloomington IL are approximately twenty-seven inches in height, eighteen inches wide, ten inches deep and have a rectangular shape.
Tank-style water heaters can take up a lot of floor space, typically in the basement. Their tankless counterparts are wall-mounted and can even fit within most closets.
Do You Need Service for Your Tankless Water Heater Bloomington IL?
Many homeowners don't realize their tankless water heaters are deteriorating until icy water begins flowing from their faucets. To prevent this from happening so you won't be in an emergency situation, know the signs that can alert you to the need to replace your water heater.
-Water temperature not consistent. If there are problems with the water heater, you'll notice that the water temperature starts changing frequently. It may start to fluctuate even if you have not requested cold or hot water. An icy-cold shower might suddenly appear even if you just got it and turned on the water. Or perhaps the water is too hot. The water heater functions daily to supply your household with hot water, particularly in the wintertime when the unit is under greater stress. Overlooking a malfunctioning appliance risks a break down.
Sometimes frequent temperature fluctuations will happen on account of an accumulation of minerals inside the water heating line. Call for Tankless Water Heater Bloomington IL repairs as soon as you detect fluctuations in water temperatures.
-A reduction in pressure. Deposits of minerals also can cause further damages to Tankless Water Heater Bloomington IL by lowering the water pressure. A buildup of minerals inside the unit's lines can quickly form a blockage. As a consequence, that reduces the pressure that is coming from the water heater. Another cause of that can be that the tankless water heater is simply aging and getting close to the end of its life. Call C.K. Brush repairs to restore your water pressure to sufficient levels again.
-Leaks. Fortunately, leaks tend to happen much less frequently with Tankless Water Heaters Bloomington IL that with conventional versions. Unfortunately, they can occur, so if you spot a puddle of water underneath the unit, check to confirm there is not a broken or loose valve since tankless water heaters utilize natural gas and require service from a technician to safely repair them.
Water is not supposed to leak from a water heater and it won't stop all on its own. Leaks call for immediate repair before they lead to water damages to furniture and other items
-Steadily increasing energy bills. Tankless Water Heaters Bloomington IL are intended to save money by functioning efficiently. Take a close look at your utility bills over the last few months. If you see they are steadily rising, do not ignore it. Schedule an appoint with C.K. Brush so we can inspect your tankless heater and assess what could be driving up your bills.
-Strange sound. Some low volume noise from a water heater is not particularly unusual, But, if the noise is loud and you hear it frequently it can signify the water heater is ready for replacement. In some cases, a buildup of minerals may be causing the noise, or it could be because the lines are shifting.
An accumulation of sediment can also result in leaks. Also, noises can happen when a tankless heating system is aging and nearing time for replacement. We advise that homeowners schedule an annual inspection of their tankless water heater to ensure optimal performance.
-Poor water quality. There is a problem if you notice cloudy or rusty water coming out of your cold or hot water taps. Due to the buildup of sediment, water can start to change colors and come out gray or brownish. If this occurs, it can present a health risk for your household. Water heaters have a typical lifespan of approximately ten years. To help yours last that long, be sure have regular maintenance and cleanings to keep in the best possible condition.
Ask a Tankless Water Heater Bloomington IL professional from C.K. Brush to clean your appliance if it has been a while since it received any maintenance. Or, let your water run for a bit to see if the color will change back. If cleaning it does not work, it is a sign that you should probably replace the water heater.
-Lack of hot water. If you notice that the hot water is running out sooner than it usually does, it is a signal there's something wrong with the tankless water heater. Do not ignore it if hot water stops coming out and rapidly goes cold.
The water heater, when functioning correctly, should supply hot water right away. If you're running out of it when you need it, the tankless water heater is simply not fulfilling its purpose. Most homeowners notice a lack of enough hot water immediately – don't hesitate to contact us for service.