Sump Pumps Bloomington IL – C.K. Brush Plumbing & Drain Cleaning – Call 309- 808-3768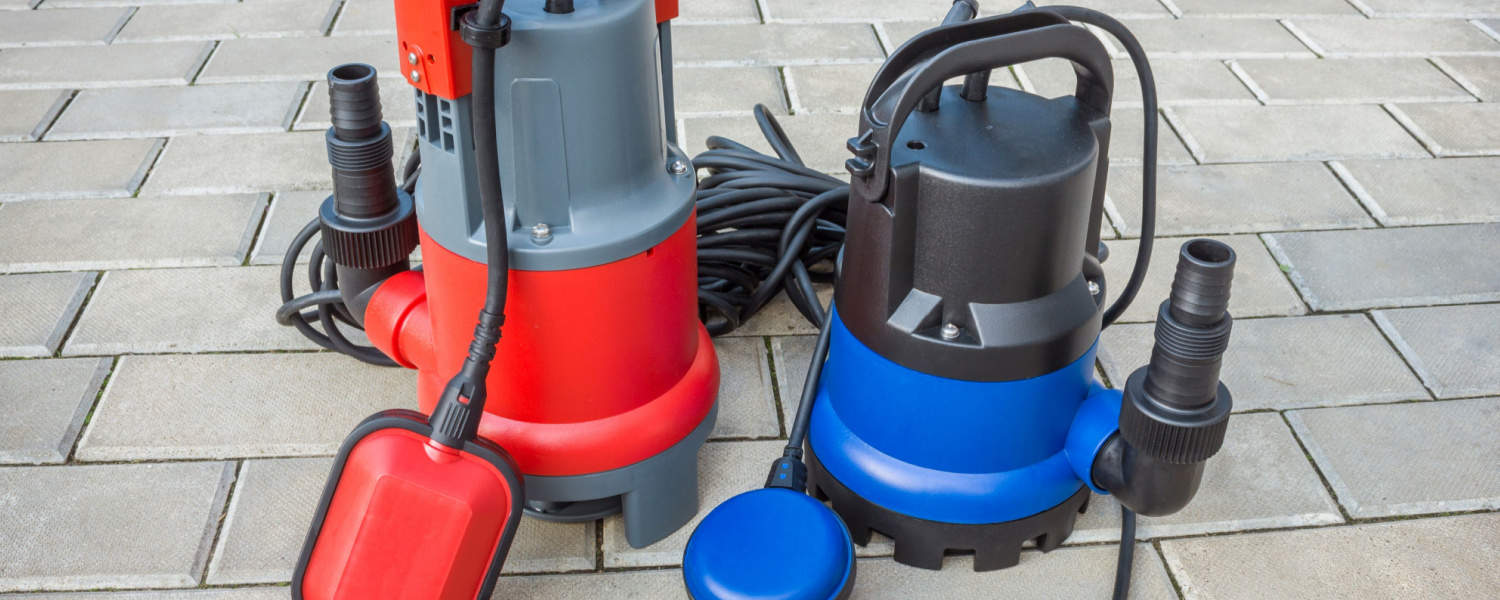 Sump Pumps Bloomington IL
Any homeowner who has already gone through the unpleasant experience of a flooding in their basement knows how much lasting damage and problems it can cause. Just an inch of water will usually involve several hours of cleaning and cost a lot in damage to furniture, flooring and other personal property that might be impossible to replace. A functioning, well-maintained sump pump in your residential basement is your most effective measure against flooding. Sump Pumps Bloomington IL can help save big over the years by maintaining your home's value and by preventing water damage to your belongings.
Searching for Sump Pumps Bloomington IL? Call C.K. Brush Plumbing & Drain for Installation at 309-808-3768
In many situations, Sump Pumps Bloomington IL are necessary for protecting a home against the hazards of flooding. Whether you have a new home that require sump pump installation or your existing pump is at the end of its lifespan and is due for replacement, let C.K. Brush Plumbing & Drain Cleaning help you select the a sump pump that's right for your needs.
Our professional plumbers will assess all the factors and then provide you with suggestions and options regarding which type of Sump Pumps Bloomington IL is ideal for your home.
Style of Sump Pumps Bloomington IL
–Submersible. Just like its name states, this style of pump submerges in your sump pit in the water. Submersible units operate at a low volume and are a good fit for many homes.
-Tower. These units provide a long service life, are easily repairable and have a high pumping capacity.
Sizes and Capacities of Sump Pumps Bloomington IL
Size of the Sump Pumps Bloomington IL motor. This is measured in terms of horsepower, usually ranging from one-sixth to one-half HP. Effectiveness of the unit is often determined by the size of the motor.
-Pump capacity. This is measured in terms of gallons per minute and generally a more important factor to consider than horsepower. The capacity is basically how fast a pump can remove the incoming water from your basement. Naturally, this is critical for providing adequate protection for your basement to prevent flooding.
A C.K. Brush Plumbing & Drain Cleaning technician can help you choose the best Sump Pumps Bloomington IL for your home. In addition, we can supply you with some useful guidance on quality back-up systems for the best protection against harsh weather conditions.
Is your sump pump making some strange noises? It could indicate its parts are worn out or damaged. If the motor noises from your pump is noticeably getting louder, there may be a faulty bearing in the motor. Grinding or rattling noises might indicate the impeller is jammed. (The impeller is the fan on the bottom that draws water into the sump pump.) Other signs that a sump pump is probably ready for replacement are:
-It vibrates while it's running. When a pump draws in hardened particles of debris it can bend and damage the impeller. An essential component of a sump pump, the impeller is balanced to limit wear upon the shaft it rotates on. Once that bends it can result in the whole unit wobbling, which places strain on the shaft. Wobbling will create a telltale noise that indicates future problems with the pump. Re-bending the impeller to its initial position is very difficult, so the best option is replacement of the unit.
-Infrequent sump pump usage. Comparable to a car battery, when a sump pump is not used often it tends to lower its shelf life. Consistent testing of your sump pump between rainstorms will provide you an early warning of any problems and helps support the mechanism inside it. Remember to note down the date when your test the pump. If you recently moved into your home and it will be the first time you have done a test, call C.K. Brush for assistance.
-The sump pump keeps running. Problems with the switch is one of the leading causes of this warning sign. The float is what's responsible for the operation of the switch. The sump pump depends on both the float and the switch for proper function. Switch problems can happen if the pump shifts in the basin. It can render the float inoperable or cause the switch to lose its connection with the power source.
In the event that your sump pump keeps running continuously, it might not be able to manage the water load and may require replacement.
-Irregular cycles. If a sump pump starts to cycle off and on, even during a heavy rain, something is probably wrong with it. The issue could be as basic as a float switch that is adjusted incorrectly, causing the pump to turn on only when an inch or two of water collects in the basin.
A wiring malfunction also can cause the pump to turn off and on at unusual intervals. Whether it's in the house or in the unit itself, an electrical short will prompt the sump pump to run sporadically.
-If the Sump Pumps Bloomington IL runs for an unusually long period. This is a symptom that probably indicates your pump lacks enough horsepower to push the amount of water for the distance that you need it to.
Determining appropriate pump size must not just include the volume of water the unit will move, but the drain pipes and their layout, too. If the pump will have to force water up a vertical, tall plumbing fixture, it's going to require more power in order to combat the forces of gravity. Furthermore, if there are lots of elbows and turns in the layout of the drain pipes, more power will be necessary to direct the water fully through them. Sump Pumps Bloomington IL that must eliminate water out long plumbing pipes also require enough horsepower to push water to the opening.
Courteous, Punctual and Professional
C.K. Brush Plumbing & Drain Cleaning offers reliability and upfront competitive pricing. It's always our top priority to offer quality workmanship with an emphasis on customer care. Our service trucks are fully-equipped with all the tools and products our plumbers will need to perform repairs on the first appointment.
Below is a listing of the many professional plumbing solutions our team provides for our customers. If you do not see what you're looking for just get in touch with our main offices at 309-808-3768 and inquire with our knowledgeable and efficient staff.
Residential Plumbing Services
-Sewer video camera inspections and sewer line cleaning.
-Jet rodding to clear drain clogs.
-Water heater installation and repair.
-Sewer line locating.
-Sump Pumps Bloomington IL and backup systems.
-Ejector pump installation and repair.
-Clogged sewer line and drains cleaning.
-Pump out solutions for flooded basements.
-Faucet, tub, sink and toilet installations and repair.
-Leak diagnosis and repair.
-Installations and repair of garbage disposals.
-Frozen pipe repair.
-Drain and water line repair.
-Gas line installations and repairs.
-Detecting and repair of gas leaks.
-Boiler repairs and replacement.
Commercial Plumbing Services
-Urinal and toilet repair and replacement.
-Pipe location.
-Electric and commercial water heater installation.
-Pressure assistance toilet installation and repair.
-Green toilets, urinals and sensor faucets.
-Sewer system cleaning and repairs.
-Hot water storage tank installation and repairs.
-Recirculation lines.
-Underground line tracing.
-Boiler repairs and installations.