Sewer Repair Bloomington IL – C.K. Brush Plumbing & Drain Cleaning – Call 309- 808-3768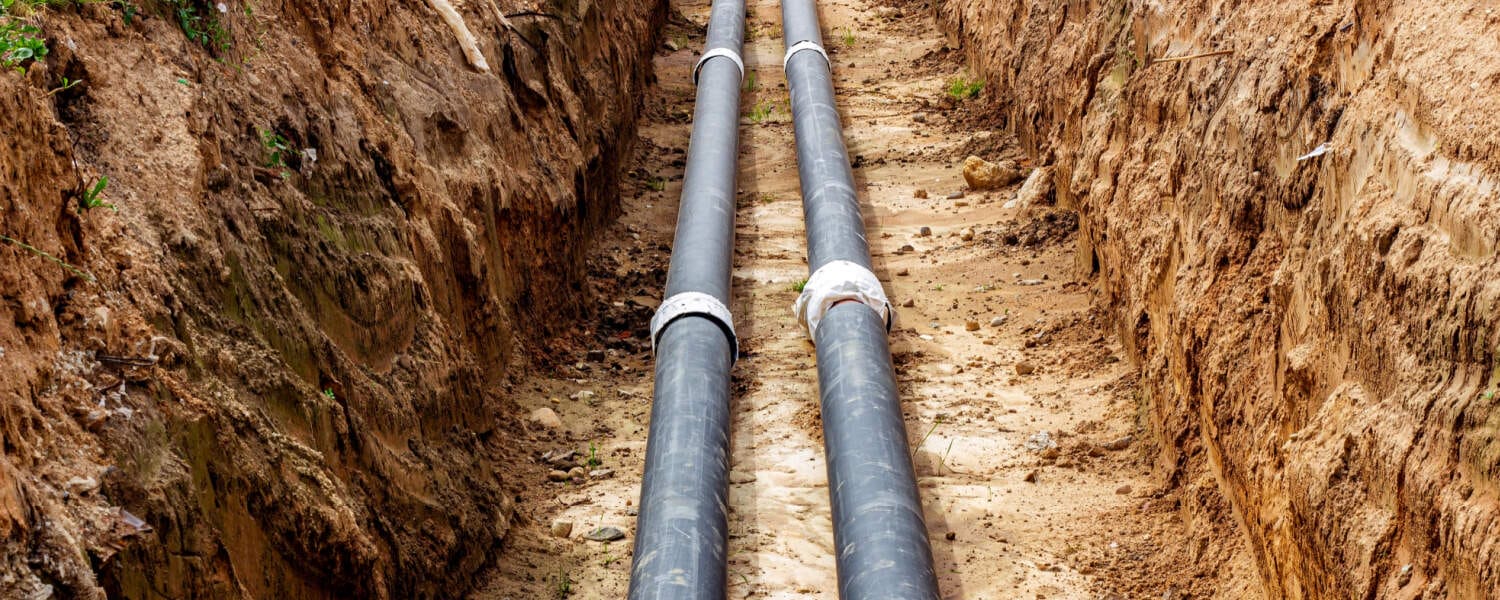 Sewer Repair Bloomington IL
A problem with a sewer line can be particularly challenging to identify because, after all, the pipes are buried underground in your lawn. Without a thorough inspection from a Sewer Repair Bloomington IL services professional, it is difficult for homeowners to determine if their sewer line has a leak, clog or whether it's be infiltrated by invasive tree roots. Even if you aren't seeing the damages, you can frequently notice the common side effects of a sewer line problem if you are aware of what to look out for.
The Sewer Repair Bloomington IL team at C.K. Brush Plumbing & Drain Cleaning has compiled the following list of common indicators to help our customers identify when to call us for services.
-Slow draining and persistent blockage. There may well be deeper reasons why the drains in your Illinois home keep clogging, particularly if you're seeing issues across several drains.
Consult our experienced Sewer Repair Bloomington IL experts rather than spending money on multiple bottles of commercial drain cleaners to minimal or no success. Professional jet rodding is usually the right solution for sewer line clogs.
-Pests in your lawn. If you're noticing a sudden increase in the amount of insects and rodents in your lawn, it may be a leaking sewer line that is attracting them.
-Bubbling toilets. When they are not being used, your toilets should not be making any excessive sounds. Gurgling or bubbling toilets will often appear just prior to a sewage line backup happens. If your toilets are bubbling up, act soon and schedule a service appointment with C.K. Brush's Sewer Repair Bloomington IL team to prevent the risk of a significant problem with your sewer system.
-Noticeable foul odors. This is a warning sign of a sewer line problem that will most likely not dissipate anytime soon. Our Sewer Repair Bloomington IL team can locate and identify the sources of the odor and fix the leaking joints or cracked pipe.
-Unusually lush areas of grass on your yard. Sewage can actually function as a type of fertilizer for grass when it seeps through the pipes and then into the soil. Those dark green patches are another clear sign that there's issue with your sewer system. The patch will help our Sewer Repair Bloomington IL experts to identify the precise location of the broken pipe and leak.
Got Drain Problems? Call C.K. Brush at 309-808-3768 for Sewer Repair Bloomington IL
Maintaining your home's plumbing system can be a challenge particularly when it comes to drain clogs. Although some clogs are a fairly easy fix with the use of a drain cleaner or a plunger, there are other clogs that are deep somewhere within your home's main sewer line. Unfortunately, it's not always possible to clear out every drain clog on your own. When the clogs are just too stubborn, consider the benefits of jet rodding for Sewer Repair Bloomington IL.
-Jet rodding is remarkably effective at thoroughly clearing and cleaning plumbing pipes. Just as it sounds, jet rodding involves the use of a high-pressure specialized hose that directs water through the plumbing lines. A combination of water and very high pressure provides a very effective way at clearing out obstructions in your pipes but without risking damage. While there are other methods like snaking that may be able remove the obstructions, jetting is far more powerful and clears the whole line.
-Helps save money. Even though there is an upfront cost to jet rodding services that is typically higher than other methods, a benefit is that it will save additional costs from arising later on. Clear and clean plumbing pipes are essential for the prevention of other issues like leaks and cracks, which can be more expensive to repair.
-Jet rodding is a clean and effective method. Plumbing and sewer lines can contain a lot of toxic, unhealthy contaminants. The longer a plumber must work on a sewer line means more risk of exposure to those contaminants. Thanks to the effectiveness of jet rodding, that exposure time is a lot less. Also, water jetting spares you and the plumber the time-consuming challenge of digging into the ground or even cutting through walls in order to access your plumbing.
-It's easier on the environment. As opposed to chemical drain cleaning products, which may be a temporary solution but can be harmful to plumbing pipes as well as the environment, jet rodding only uses water. By utilizing a water jet for removing any line and drain obstruction, the only materials that flush down the plumbing pipes are the water itself and whatever is blocking the pipe.
-Jet rodding prevents future plumbing pipe problems. Because jet rodding thoroughly clear out your plumbing pipes, it prevents clogs from forming again for a significantly longer amount of time in comparison to other methods. Our jet rodding specialists will in some cases perform an inspection using a video camera
first. This enables them to detect and resolve other potential issues before they get even worse.
Tips on Preventing Stubborn Plumbing System Clogs – Sewer Repair Bloomington IL
While professional jet rodding is beneficial your home's plumbing, it's also important to do your best to prevent clogs from occurring in the first place. Active clog prevention will not only spare you a lot of frustration, it actually helps plumbing function efficiently and last for much longer. To avoid the troubles of another stubborn clog, read on to learn what homeowners can do to help keep their pipes in good condition.
-Avoid overwhelming your garbage disposal. There's no question that garbage disposals are a convenient kitchen appliance. However, they are only able to handle a limited amount of food waste. In fact, most types of food waste should not go down a garbage disposal. For instance, do not flush down any oils, grease or fats because they will cool down and possibly start to solidify in your drain.
Starchy food types such as pasta or rice will expand and form a clog inside the plumbing. Coffee grounds or eggshells, too, are problematic because they can create a gritty substance inside your drains that can lead to a clog.
-Don't flush non-waste materials. Only waste and toilet tissue should go down a toilet, even though there are some products that are advertised as flushable. Despite what it may state on the packaging, do not flush down any feminine products or wipes because they can cause a serious backup and require Sewer Repair Bloomington IL.
-Drain strainers. An effective and simple way of preventing clogs is to begin using drain strainers. Typically available at local hardware stores, they help to catch food waste particles, hair and soap residue from going into the drain and creating a clog.
Don't Allow Drain and Pipes Clogs to Compromise Your Plumbing System
Clogs can definitely be a hassle for homeowners, but with appropriate and timely unclogging practices, they can be resolved quickly. Jet rodding your plumbing is not just an effective method of clog removal, it's also clean, safe and very thorough.
If you're dealing with a stubborn plumbing clog, leak, or broken pipes don't hesitate to call in the professional team at C.K. Brush Plumbing & Drain Cleaning
for Sewer Repair Bloomington IL at 309-808-3768.