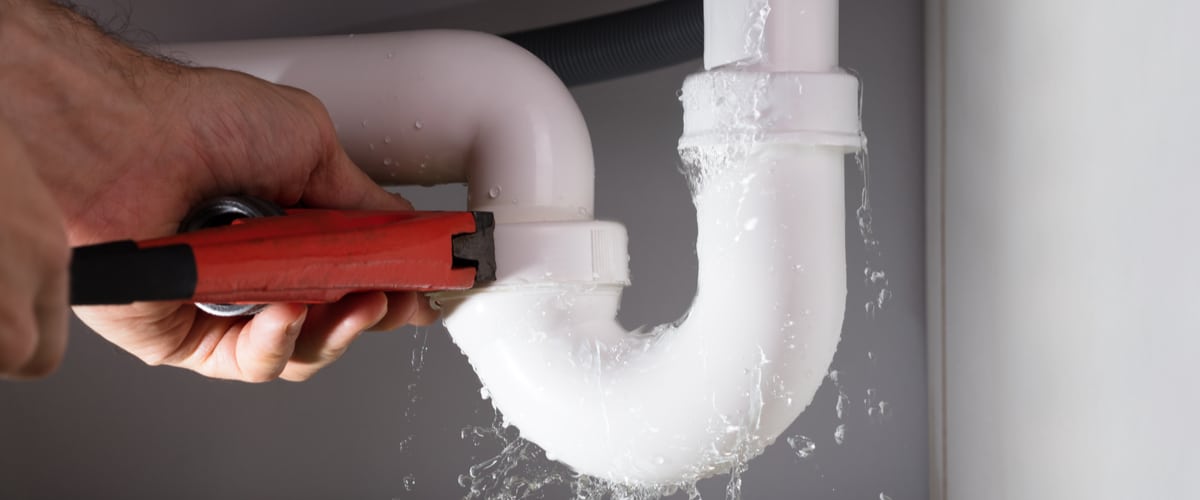 *Plumbing Bloomington IL – CK Brush Plumbing & Drain Cleaning – 309-808-3768
Floor drain cleaning and sump pump services by the professionals at CK Brush Plumbing & Drain Cleaning.
Many households have floor drains in their cellars, laundry areas, garages or patios to prevent water from flooding out onto the floor and leading to damage. Simply because basements are the lowest level floor of your home, floor drains are particularly common because rain or sewer water flows easily downward.
Just like drains you might find in your sink or shower, floor drains are typically equipped with traps underneath that should be kept filled with water to stop sewer gases or odors from emitting into the basement area or into the rest of the house. The most frequent problem with floor drains is usually clogs caused by debris and dirt buildup. If you detect that your floor drain is not working adequately, one of our experienced plumbers can help. We'll clear out the obstruction and restore normal drainage. We'll also provide you with a few useful tips on maintenance that will help prevent clogs in the future.
Sump Pump Maintenance – Plumbing Bloomington IL
Sump pumps another widely used method of basement draining. Ideal for preventing ground water from flooding your home by rerouting it into storm drains or wells, a sump pump can be an essential appliance that saves on costs for the long term. If your home's existing sump pump isn't functioning properly, it might not prevent water damage and flooding after a heavy rain. Call CK Brush Plumbing & Drain Cleaning today at 309-808-3768 if your pump isn't working correctly. One of our drain cleaning experts can evaluate your sump pump and either make the repairs necessary to restore function or install a new sump pump for you. With CK Brush you're assured of the solutions you need at affordable rates!
Full Service Plumber, Drain Cleaning Services for Home and Business – 309-808-3768
We present a number of quality solutions that will keep your home's Plumbing Bloomington IL system in reliable working condition. We perform upgrades, major and minor repairs, installations and preventative maintenance. All are essential to assure your home's plumbing and drainage performs at peak efficiency. Regardless of the type of job we do, our residential plumbing work is always completed with the best equipment and top quality parts. Our plumbers have experience, training and bring all the gear, parts and tools needed to complete the job correctly.
Bathroom Plumbing Solutions:
Bathroom fixtures are among the most important and the most used in a typical household. When a bathroom sink faucet starts to leak or doesn't work properly, it can really be disruptive to your routine. CK Brush is here as your "go-to" resource for solutions to these problems. Our plumbing and drain experts are ready to fix any faucet, sink, shower, bathtub or other problems at your home.
-Toilet clogs, repairs and installation. If there's a toilet in your home that consistently clogs, runs or just doesn't seem to flush adequately, call us. We're standing by to make repairs or replacements. Toilets that won't flush completely can be frustrating. Especially if the water in the bowl overflows and spills onto your bathroom. If a toilet in your home needs regular plunging, it's a sign that there's an obstruction of some kind in the trap or down into the drainpipe. Or, it could be a sign of an obstruction farther down into your home's sewage line. Whatever the cause, our plumbers can unclog your toilets and restore working order for you promptly.
*Affordable, Dependable Plumbing and Drain Cleaning for McClean County – 309-808-3768
If you routinely hear the sound of running water from your toilet tank after flushing, it a sign of a leak. This means water is going down the unit's overflow tube. The cause could be a corroded overflow pipe, faulty flush valve assembly, or a faulty flapper valve. Unfortunately jiggling the handle won't help! Just call CJK Brush and we'll dispatch a plumber right away.
If there's toilets in your home built before 1994, it's probably causing your water bills to be higher than they should be. While older toilets use about 3.5 gallons per flush, contemporary models use much less while still giving the same degree of flushing power. We can install an efficient new toilet in your home that will help you save water and reduce those monthly bills. You can simply purchase a new toilet from the outlet of your choice and have us install it for you. Alternatively, we can recommend a model for you as well as install it.
Basement/Utility Solutions:
The plumbing in a basement or utility room can be difficult to assess when leaks or drain clogs occur. If you're experiencing any of these issues it's crucial to call for service before the problem gets worse. We also repair and install sump pumps, which are normally located in houses with finished basements.
Water heaters are another one of those plumbing appliances in a home that are basically essential to daily routines. Your water heater supplies hot water to your sinks, showers, bathtubs, and washing machines. When it starts to leak or malfunction, we can repair your water heater. If replacement is your best option, we can recommend which model is the best fit for your home and perform the installation too.
*Schedule Drain Cleaning for Your Bloomington Home – 309-808-3768
Along with water heaters, washing machines can be another source of plumbing problems. From leaks and damaged pipes to drainage issues, washing machines can malfunction for a number of reasons. Give us a call if yours isn't working correctly – we'll fix the problem so your laundry room can get back to business as usual!
For practically any homeowner, plumbing is one of those systems your household needs every day. It's something we may not think about until a problem occurs. Unfortunately, plumbing problems can be expensive and even stressful to deal with. Ideally, it's better to avoid them instead of dealing with them after they disrupt your household. The best way to accomplish that is through prevention and taking action at the first signs of trouble.
Need drain cleaning? Watch for these common signs:
-Slow drains. Does it take your sink several minutes to drain after, for example, you finish brushing your teeth? Or, is your kitchen sink still half-full of water long after you finish doing the dishes? These are typical signs that there's an obstruction in your drains.
-Frequent clogging. Issues like toilet clogs will happen on occasion. However, if clogs are happening often, you'll want to schedule drain cleaning sooner rather than later.
-Water backs up. Does water back up from your shower drains after you flush a toilet? Instances like this indicate that there is too much air inside the drain system, which is another sign that you'll need to clear the drains.
-Unpleasant odors. There's typically no mistaking the unpleasant odor of sewer and drain line problems. As soon as you detect it, contact the drain cleaning experts right away.
-Water puddling in your yard. Pools of water in a residential yard indicates a pretty major plumbing problem.
*CK Brush Plumbing Bloomington IL & Drain Cleaning – Since 1918