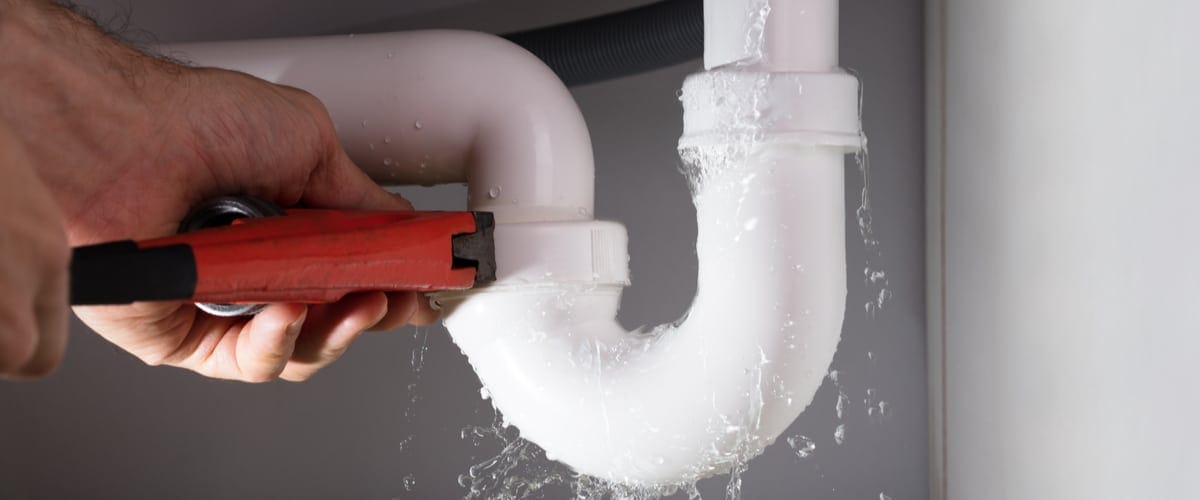 Plumbing Bloomington IL – CK Brush Plumbing, Heating & Drain Cleaning – Call 309-808-3768
Drain clogs are among the most common and frustrating Plumbing Bloomington IL problems homeowners can face. Fortunately, there are some situations when a homeowner may be able to unclog their drains with a few simple DIY steps. If they do not work or you are hesitant to try them, call CK Brush to schedule Plumbing Bloomington IL services from one of our drain cleaning experts.
Naturally, toilet clogs are often the most commonly experienced type of drain backup our customers report. To avoid this from happening, it is helpful to review a few items that should never go down the toilet to begin with:
-Q-Tips and cotton balls. You might think that since many brands of toilet paper are manufactured with cotton linen that it's okay to flush cotton balls.
Because cotton balls tend to bunch up together in pipes, do not flush them down your toilets. The same goes for Q-Tips.
-Paper towels. Due to their relatively tough consistency, paper towels don't dissolve very well in water. (Older readers may remember a TV commercial that showed a paper towel strong enough to hold a bowling ball.) Even brands that are biodegradable are usually not flushable. Be sure to toss any paper towels your household uses into the garbage can instead of the toilet.
-Dental floss. Since it's not made to dissolve in moisture, floss can wind up sticking and tangling inside plumbing pipes. Consequently, it will trap other forms of debris such as toilet paper, wipes, oils or fats. Any other types of stringy materials also have the same potential to cause stubborn clogs. Keep flossing, but just don't try to flush it away when you're done.
-Facial tissues. Similar to paper towels, facial tissues are manufactured to be tougher than most kinds of toilet paper. A specially made product, toilet paper consists of very short fibers to accelerate the disintegration process. Try to wash your hands with toilet paper in comparison with paper towels and you'll instantly recognize the differences.
-Wipes. Because so many Plumbing Bloomington IL consumers mistakenly believe that they're flushable, wipes are a major problem for septic systems and toilets.
While their appeal is understandable, remember to dispose of wipes in the garbage and not your toilet.
Typical Signs of a Drain Clog and When You Need Plumbing Bloomington IL Solutions
A clogged, backed-up drain or a slow drain is one of the more frequent plumbing problems that can occur in a home. Regardless if the clog is in a kitchen sink, shower stall, bath tub or floor drain, it can be a hassle and cause a major mess.
Many of the Plumbing Bloomington IL issues that result from drain clogs are slow draining tubs and showers or dishwashers and washing machines unable to complete their cycle. Certainly, no one wants to be in the middle of taking a shower only to see the water rapidly rising over your feet.
A drain clog in many cases can be a quick fix. However, if not resolved right away it can cause larger problems.
Signs of a drain clog:
-When you hear or see your toilet backing up or it makes bubbling sounds.
-Water backing up in your sinks, shower or bathtub.
-Water coming out from behind your toilet.
-Your shower, bathtub or sinks are very slow to drain.
-A foul odor coming from your drains.
-Water puddles on the floor by the sink, toilet, bathtub, laundry or shower.
Causes of drain clogs around the home:
-Kitchen sinks: the steady accumulation of soap residue, grease, food waste particles or ground up food waste from a garbage disposal.
-Bathroom tub or sink: the build-up of soap, hair and toothpaste.
-Bathroom toilets: the accumulation of wipes, toilet paper, paper towels and feminine hygiene products.
-Air conditioner condensation drain: Mildew, mold and algae build up over time.
Scheduling Plumbing Bloomington IL services will help to avoid any serious issues from developing. In some situations a drain clog can be so severe it results in damage to your home's whole plumbing system. Call CK Brush and have us assess your plumbing system.
Possible Problems with Your Sewer Line – Plumbing Bloomington IL
Consider what moves through your residential sewer line each day. Most households flush gallons of wastewater in addition to paper, grease and other materials down their drains regularly. Sometimes, everything takes place at once. Consequently, your drains not only take a lot of punishment, but over time clogs can steadily form in your sewer line even in households that are cautious about what they put through it.
But how does a homeowner know for sure when there's a problem that requires the services of a professional Plumbing Bloomington IL contractor? For starters, your drains will simply stop flushing as fast and with as much force as they ought to. If you detect the telltale odor of sewer gas, call CK Brush for Plumbing Bloomington IL service as soon as possible.
It may signal a broken pipe or a total obstruction. Even if you do not see or smell sewage in your residence there could be a clog at some point in your system from paper, grease, debris or some other items that may have accidentally gone down a drain.
Besides clogs, your residential sewer system can begin developing signs of deterioration with age. Weakening Plumbing Bloomington IL pipes or cracks in pipes can be a warning sign of major problems in the future. On the bright side, our drain and pipe solutions can eliminate clogs and prevent matters from getting worse.
In the event that you discover a sludgy, unpleasant mess in your yard or standing water puddles in your basement, the initial instinct is to hit the panic button. Something is going wrong with your sewer and drain system and that can mean not just inconvenience and the potential need to exit your home for a time, but also hefty repair bills.
Symptoms of Sewer and Drainage Problems – Plumbing Bloomington IL
Before assuming anything, it is useful to think about what specific problems may be occurring in your sewer line. What signs should you check for and what might they indicate? Very often it's a clog that causes a sewer line to back up. But in many instances you will not see standing water on your basement floor.
In fact, many sewer line obstructions do not show obvious symptoms for days or weeks until it gets so bad that the drains actually cease flushing correctly. However, if you're noticing that every drain in your house simultaneously slows down, using an augur or a plunger will not be sufficient to resolve the problem. There is likely something wrong within the line.
Another issue to look out for is the sudden appearance of squishy, soggy ground in your yard, especially when it's not raining and you don't have an existing irrigation system. Usually this is a clear sign of a sewer line leak that is saturating the soil. Furthermore, you may notice minor leaks and water in the basement.
These are typically on account of leaks in the drain structure in between the sewer line and the end drains. Sewer line problems do not often result in foul odors inside your home. If it does happen though – either as a widespread odor throughout the home or as an acute odor in one area – there might be a problem in one or more drains.
Drains are made to prevent sewer gasses from escaping into your home with the use of air vacuums and traps. Leaks and major blockages can negate those precautions and put your household at risk. Call a Plumbing Bloomington IL immediately for drain service if you detect the foul odor of a sewer problem.
Drainage Problems? Call CK Brush for Fast Plumbing Bloomington IL Services
Whether you merely suspect that an obstruction is beginning to develop or you notice that your sewer line is leaking even what seems like a minor amount, it's essential to take action promptly. Your home's sewer line is critical for keeping your whole plumbing system functioning smoothly every day. Every minute counts when it needs repairs.
If a sewer line obstruction progresses to the point when it needs replacement or extensive repairs, it can require days or even weeks of displacement from your home while the Plumbing Bloomington IL work proceeds. Small repairs and regular maintenance aren't only less costly, but they're also far less intrusive for your household's day-to-day routine.
Sewer Line Repair Solutions at Competitive Rates
A neglected, poorly-maintained sewer line risks leading to significant plumbing problems that can make it necessary for you to leave your house as technicians restore safe and reliable service.
Along with that inconvenience, stagnant wastewater and a burst sewer line may cause property destruction or even cause a health hazard. It's not always easy to detect any issues with failing sewage lines at first but homeowners should remain alert and on the lookout for the warning signs.
Contact CK Brush today for expert Plumbing Bloomington IL solutions. We serve homes throughout the Bloomington-Normal community.