Plumbers Normal IL – C.K. Brush Plumbing & Drain Cleaning – Call 309-808-3768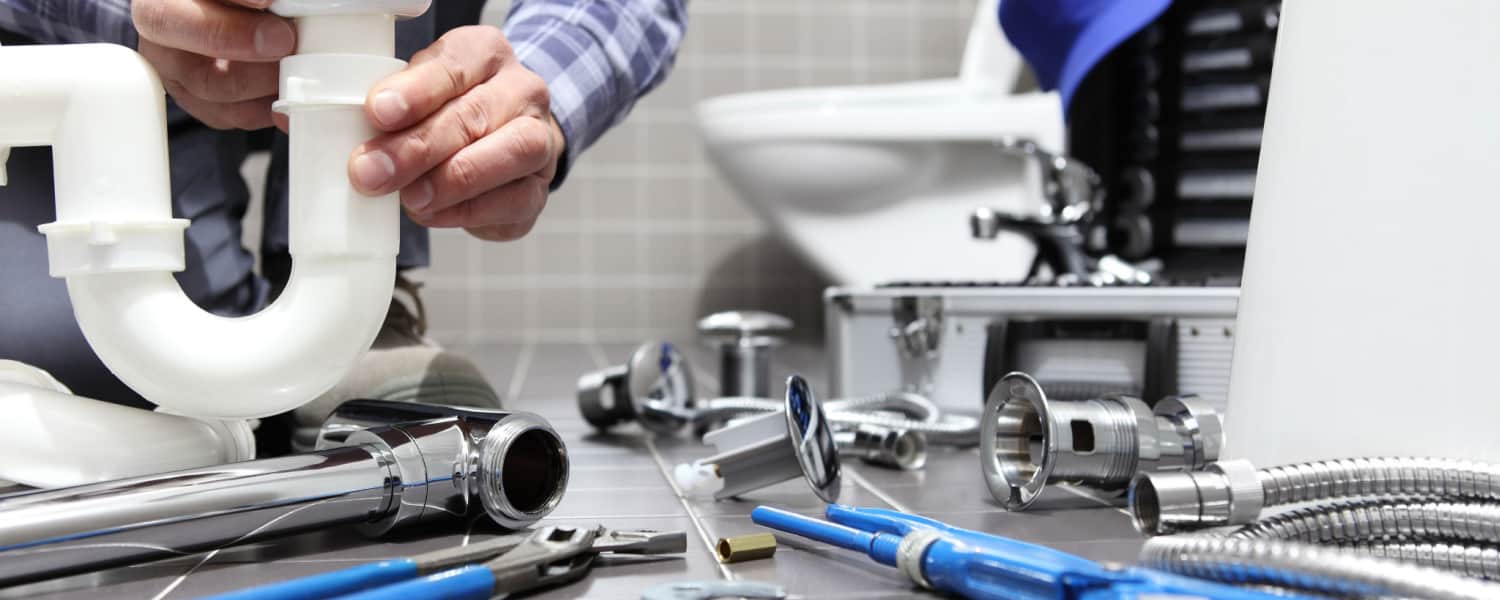 Plumbers Normal IL
Clogs Backing Up Your Drains or Sewer Line? You Need Plumbers Normal IL Services for Speedy Solutions
The drains in your home direct wastewater to the plumbing system's sewer line. In some scenarios you can repair a drain clog yourself if it affects a single area such as a shower or the kitchen sink. In other cases, it's not that simple and you'll need to schedule Plumbers Normal IL services. Your sewer line consists of network of pipes underground. These all-important pipes are what carries wastewater to a local treatment plant or disposal site. If your bathroom sink gurgles as shower is running or after you flush the toilet, that is a definite sign you might have a clog in the sewer line requiring attention from a Plumbers Normal IL.
Sewer lines, like any other major part of a residential plumbing system, have a life expectancy. Older plumbing systems may consist of materials that are no longer recommended today. If your home was built during the 1960s or 1970s, for instance, it may be time for a sewer line replacement. Some common signs of this include:
-Foul odors coming from your plumbing system and drains.
-Insects or signs of rodents.
-Spots in your yard that are especially green.
-Toilets keep gurgling or backing up.
-Mold or mildew on the walls.
-Puddles or very wet spots on the yard.
-Slow drainage.
A problem with a sewer line is not just an inconvenience; it's also a potential health issue. Don't delay to call for a Plumbers Normal IL if you have clogged sewer lines.
Causes can be due to:
-The line is broken and leaking.
-Excessive rain and flooding.
-Food particles and kitchen waste causing blockage.
-Grease. Always avoid pouring grease down the kitchen sink drain.
-Leaky joints or failing pipe seals.
-A backup in the main line (municipal/sanitary).
-Pipes are corroding.
-Soil shifting, which can cause the sewer line to sag.
-Tree and plant roots growing into the sewer line.
Repairing a sewer line involves a lot more than digging up the yard. The Plumbers Normal IL at C.K. Brush understand changing soil conditions, finding utility line locations underground and always bring the right tools and equipment necessary for your specific project.
It's essential to book professional solutions for your sewer line repair needs. What starts out as a leak may rapidly develop into a sewer backup that will affect not only your property but even your neighbors, too. There's also the risk that your insurance carrier might decline to cover damages to your property resulting from a DIY repair.
Sewer lines usually connect to a municipal water line. Code compliance requirements and ordinances for your locality may vary, which may mean you'll need a permit. C.K. Brush can advise on how to proceed if that is the case.
Contact our team at 309-808-3768 before you initiate a sewer line repair project. Our Plumbers Normal IL can make it as cost-effective as possible and we guarantee the job will be completed safely.
Take steps to avoid any chances of clogging your home's sewer lines. Consider the use of an enzyme cleaner product each month to help keep your lines clean and free of obstruction.
Avoiding flushing any of the following items:
-Bandages and band-aids.
-Cigarette butts.
-Disposable diaper products.
-Cotton swabs.
-Food waste.
-Feminine hygiene products
-Hair or pet fur.
-Paper towels and baby wipes even if they are advertised as flushable.
-Toxic liquids and chemicals.
When you need dependable Plumbers Normal IL, call C.K. Brush Plumbing & Drain Cleaning at 309-808-3768.