Plumbers Bloomington Illinois – C.K. Brush Plumbing & Drain Cleaning – Call 309-808-3768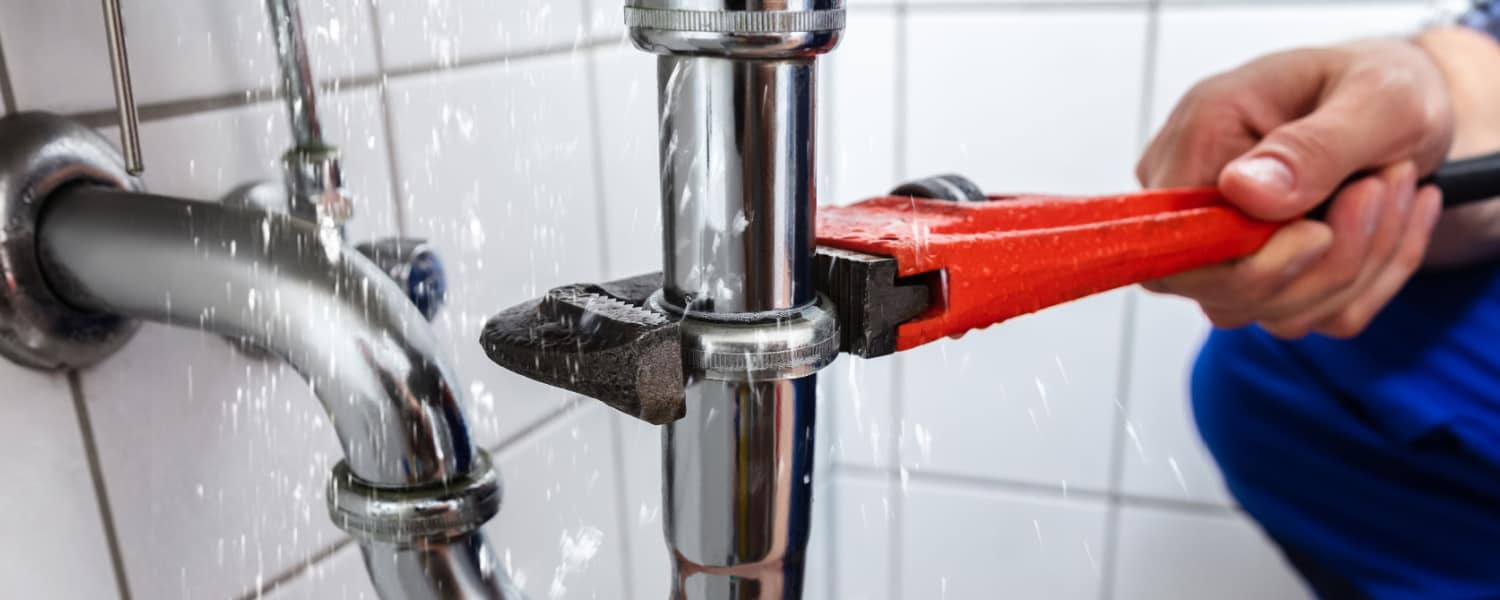 Plumbers Bloomington Illinois
A water heater that is "sweating" is frequently an indicator that a slow leak is occurring. Many homeowners will discover this after checking the pilot light or when they notice water puddling on the floor near to their water heater. Smaller leaks often come from plumbing pipe cracks and will inevitably lead to larger problems. It's advisable to catch these issues as soon as possible since it usually means repairs will be more limited and affordable.
Other signs that you should call for Plumbers Bloomington Illinois for help with your water heater include:
-Corrosion occurring on the tank.
-Rusty areas on the water heater or surrounding pipes.
-An unusually big puddle of water on the floor or in the drip pan.
Call a plumber if you're noticing any of these indications of a water heater problem. You can prevent risk of water damage to your home by taking action to fix or replace your existing unit.
When you contact a plumber from C.K. Brush for inspection of your water heater, we can also conduct a thorough inspection for a gas leak or for an electrical problem. Likewise, you can locate a leak by simply spraying some soapy water on the lines to look for bubbling when the gas is shut off. However, it's possible you might miss the warning signs of that a leak is ongoing.
Other reasons to schedule service from Plumbers Bloomington Illinois
-Water pressure is too low. When the water is not flowing with sufficient force,
it's time to call for a plumber to inspect the internal components of your plumbing system.
When it's a faucet in a single bathroom, however, the problem could be as basic as a dirty aerator. This can be addressed by taking out the aerator and then cleaning off the sediment with vinegar.
If cleaning the aerator does not resolve the low pressure problem in that particular sink, there could be larger problem. Insufficient pressure often is due to broken or cracked pipes either within the walls or beneath the foundation of the home. Those areas will start leaking each time someone uses water in your household, which creates a continual problem that could cause major damage to the structure.
If you're noticing low water pressure that isn't limited to one fixture, call C.K. Brush and ask for Plumbers Bloomington Illinois services.
-Drains getting slow. From shower drains and tubs to faucets and toilets, clogs happen eventually. Some of them can be cleared with a plunger. If you cannot remove the clog, though, after using the plunger or if the clog consistently comes back, call for plumbing services.
Plumbers can utilize special equipment such as cameras that allow Plumbers Bloomington Illinois to see deep into pipes to locate what's causing a recurring problem.
-The faucets in your home are dripping nonstop. Even if a shower drips just ten times per minute, it can add steadily add up to an extra 500 gallons of wasted water over the course of one year. Perhaps you've been looking to repair that dripping bathroom sink when you have some time. But with your household's busy schedule, weeks may pass by and the problem is still there. In some scenarios a drip can be resolved quickly with plumbing tape, replacement of a bracket or some tightening, although that is not always the solution.
A steady dripping may be coming from a crack on a pipe or faulty installation of a component. A buildup of pressure or other concerns can be a factor.
For these types of problems, it's advisable to call for Plumbers Bloomington Illinois when you are not able to fix it and need speedy solutions that last.