Frozen Pipe Burst Bloomington IL – C.K. Brush Plumbing & Drain Cleaning – Call 309-808-3768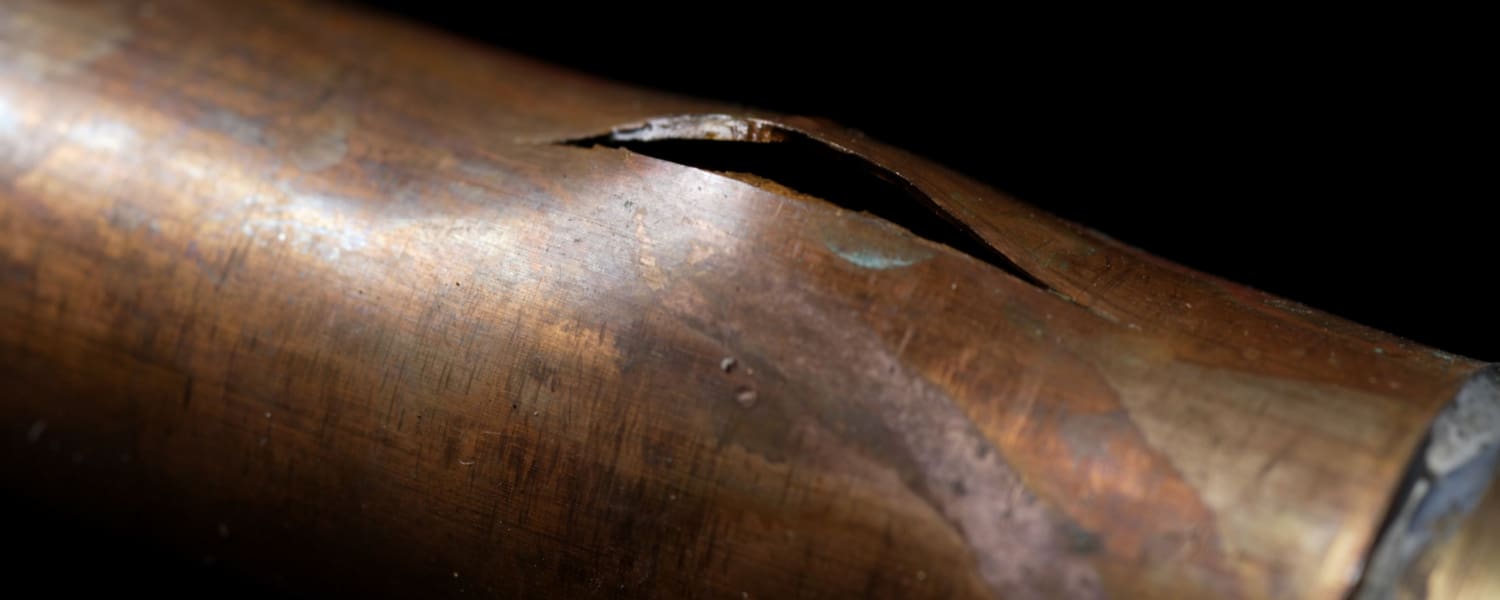 Frozen Pipe Burst Bloomington IL
Plumbing Pipes Can Be at Risk When the Temperatures Fall in the Wintertime
Every winter season, homeowners throughout communities in McLean County face the prospect of Frozen Pipe Burst Bloomington IL. The subzero temperatures that occur can cause the water in your plumbing pipes to freeze and turn to ice. Consequently, because water tends to expand as it freezes, the pipes will burst. If the plumbing pipes in your home crack or burst on a cold day this winter, C.K. Brush is ready with professional solutions. We are available seven days a week to help our customers because we're aware that problems like a Frozen Pipe Burst Bloomington IL don't always happen at a convenient time.
In the event a pipe in your home freezes and cracks, contact us now for repair services at 309-808-3768.
What Happens When a Plumbing Pipe Freezes?
When temperatures are cold enough it can only take a couple hours or even less for a pipe to freeze completely and burst. It's a significant problem that can allow water by the hundreds of gallons to leak rapidly throughout the house, resulting in costly property damages. It some cases it can even render your home unlivable for a few days or longer. When you see a frozen pipe, contact us as soon as possible to dispatch a plumber to your home. We assess the damages and promptly repair your pipes to restore service.
Steps Homeowners Can Take for Frozen Pipe Burst Bloomington IL
The first step is to shut off the water main in order to relieve pressure on the pipes and limit flooding potential. If you are able to see ice blockage, you may be able to temporarily thaw with the use of a hairdryer. For long-range solutions—or if your pipes are not visible—you'll require the services of a professional plumber. If you're noticing a lack of water, call a plumber as soon as you can to prevent more damage.
Some plumbing pipes that are vulnerable to freezing include:
-Exposed pipes or supply pipes that are in unheated locations.
-Pipes inside walls that have minimal or no insulation.
Frozen Pipe Burst Bloomington IL? We're Here To Help 24/7!
If you are in need in emergency plumbing assistance, call C.K. Brush Plumbing & Drain Cleaning. We understand that plumbing system issues are unpredictable and can occur at practically any time. That's why we offer 24/7 emergency service for our customers.
Our plumbers can help design, fix or install residential plumbing systems that comply with industry standards and local building codes. When you have our experienced plumbers on your side, you'll know that quality is always a priority.
There are a variety of problems that homeowners may encounter with their plumbing system pipes. But regardless of how large or small the issue might be, our licensed and experienced plumbers can resolve it for you. Call us for:
-Leaks. Although a leaky pipe may not always seem like a big problem, it can quickly result in steep water bills. Plus, it can do damage to ceilings, walls and flooring.
-Pipe clogs. Hygiene products, soap residue, grease and hair can clog your plumbing pipes. If you see that water is not going down your drains or grayish water backs up into the tub or sink, you'll want to contact our plumbers for assistance. The fixtures can overflow or even break when this occurs, leading to more problems.
For repair of a Frozen Pipe Burst Bloomington IL and other plumbing problems call C.K. Brush at 309-808-3768.