Bloomington IL Plumbers – C.K. Brush Plumbing & Drain – Call 309-808-3768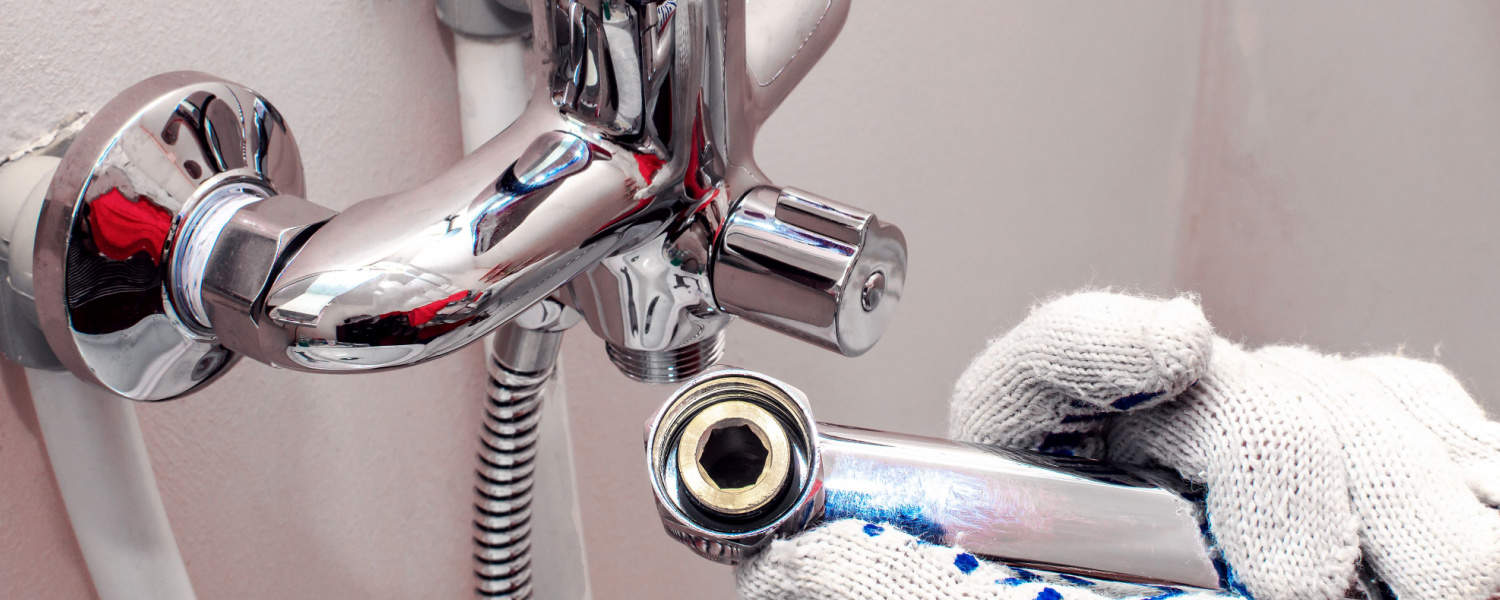 Bloomington IL Plumbers
A drain can become blocked with items of a variety of sizes and shapes. Toilets, sinks and showers can be clogged with soap residue, toilet tissue or other objects. Likewise, food particles and grease can clog up kitchen sinks. Our expert Bloomington Plumbers IL can diagnose and repair your clogged drains and ensure they will function properly again. Our trained and certified plumbers will apply their expertise and equipment to remove the clogs so your household can get back to its regular routine.
Call 309-808-3768 for Bloomington IL Plumbers services if you're experiencing problems like:
-Drains are running slow. A clear sign of a clog is when the water takes a while to fully drain from the sink. Another is when you observe that soon after stepping into the shower you find yourself standing in ankles deep water because it does not drain quickly enough. These are the obvious warning signs you might be facing a bigger problem. Do not delay fixing your slow drains. Call C.K. Brush so we can clear your drains before the issue worsens and causes significant problems for your home.
-Drains are clogging frequently. When the drains in your residence continue to back up, even though you have attempted to clear them yourself, it's a sign that there could be an obstruction deeper in the system. Bloomington IL Plumbers can locate the clog and remove it.
-Foul smells coming out of the drains. This, too, can be an alert that there are more serious problems occurring. Over time, waste and sewage can stick to the interior of your plumbing pipes, which then reduces the volume of water that is able to move through them. Bloomington IL Plumbers from C.K. Brush has the tools to repair your plumbing and get rid of the unpleasant odors emanating from your drains.
-Several drains are clogged. When more than just one drain is clogged in your house it might be an indication that there's an obstruction in your primary sewer line. This is a pressing plumbing issue that calls for the attention of Bloomington IL Plumbers with experience in sewer line work. The team at C.K. Brush has the expertise to clear main sewer line clogs and restore reliable plumbing to your home.
-Overflowing or flooding drains. Another definite symptom of a drain problem in need of speedy solutions. When a drain backs up and causes flooding, Bloomington IL Plumbers can respond with fast plumbing services.
Need Bloomington IL Plumbers? Call 309-808-3768
When you are experiencing stubborn drain clogs in your McClean County home or business, our team has several techniques and a range of quality equipment to clear your drain and get your plumbing system working smoothly once again.
-Jet rodding. This entails the use of specialty spray heads that are mounted upon a coiled, long tube that inserts into the pipe. The plumber directs a high-pressure stream of water to cut through and effectively dislodge the obstruction.
-Snaking. A length of flexible wire with custom heads is inserted into the pipe to secure and withdraw the clog.
-Auguring. Comparable to snaking, this is the use of a durable coil that is placed inside the pipe. A motorized head rotates and advances a cutting device to remove the clog.
-Pipe video camera inspections. A small, specialized camera mounted on the end of a cable enables Bloomington IL Plumbers to look inside a pipe and locate the clog.
A few suggestions to help homeowners keep their drains clear and free of clogs:
-In your bathrooms, do not flush anything except waste and toilet tissue paper. Wipes, paper towels, feminine hygiene products and even wipes that are labeled as "flushable" can rapidly cause a problem.
-For your kitchen sink, do not allow fats, grease or food particles do go in the drain. Place a drain strainer in your sinks to help prevent clogs.
On most situations, a backed up drain can be quickly resolved and back in service promptly. In other, most serious cases, some drains may have major buildups and the better solution is pipe replacement. A sewer line that clogs often usually has pipe damages or invasive tree roots.
Need a New Sump Pump? Call Bloomington IL Plumbers from C.K. Brush at 309-808-3768
A sump pump is an very useful appliance that helps you maintain the security of your home against water damage. If you do not have a sump pump currently, it might be the right time to consider making the investment. With that said, every home does not necessarily need one. Their main purpose is pumping water out of your house to prevent flooding damages. If you do not experience problems due to standing areas water near your foundation or in your basement, you probably do not need to install a sump pump. Many Illinois homeowners, however, do have major problems with basement flooding, which is installing a sump pump is so beneficial. Bloomington IL Plumbers can help you assess if you require a sump pump for your home.
Since a sump pump's task is to move water out and away from the home, it supplies valuable protection against water damage. With a quality pump in your basement, you'll no longer need to stress about your basement or foundation deteriorating.
If you have a level yard, there may be some issues with standing areas of water during heavy rainstorms because it lacks sufficient drainage. A sump pump is able to collect this excess water and help drain the yard.
Your Source for Sump Pump Services
At C.K. Brush Plumbing & Drain, we are available to provide comprehensive sump pump solutions in the Bloomington community. Whether you're wondering if you should install a sump pump to safeguard your home or you have concerns about the present condition of your current sump pump, we can dispatch Bloomington IL Plumbers to take a look and perform the appropriate, competitively priced services our customers expect.
Our mission is always helping our customers to protect their homes against unwanted damages from unexpected basement flooding. Homeowners depend upon us to deliver trustworthy services at affordable rates. Call us to provide:
-Installation. If your residence has never been fitted with a sump pump and you are experiencing problems with flooding or water damages, our Bloomington IL Plumbers are here to assist you. We can perform installation of a new sump pump at your property that will ensure it remains protected.
-Repairs. Does it appear as though your sump pump is malfunctioning? When your sump pump is not doing its main task of effectively removing water from your home, call us for repairs. We can identify the problem and fix it promptly.
-Maintenance: To ensure it continues working properly, sump pumps need regular maintenance and cleaning. We'll confirm your system remains in good condition so it can protect your residence for a long time to come.
-Pump replacement. Similar to most other types of machinery, a sump pump will eventually reach the end of its service life and need replacement. We can help you select an appropriate, quality new sump pump replacement to fulfill your home's needs. Also, we'll take out the old sump pump and install the new unit for you.